A clean and attractive commercial orchard that is conducive to family fun activities. Over 10,000 apple, peach, pear and cherry trees dot the landscape in well manicured rows. The dwarf trees allow for easy picking for both children and adults. No ladder climbing is necessary. The apple harvest includes over 28 apple varieties for your eating pleasure.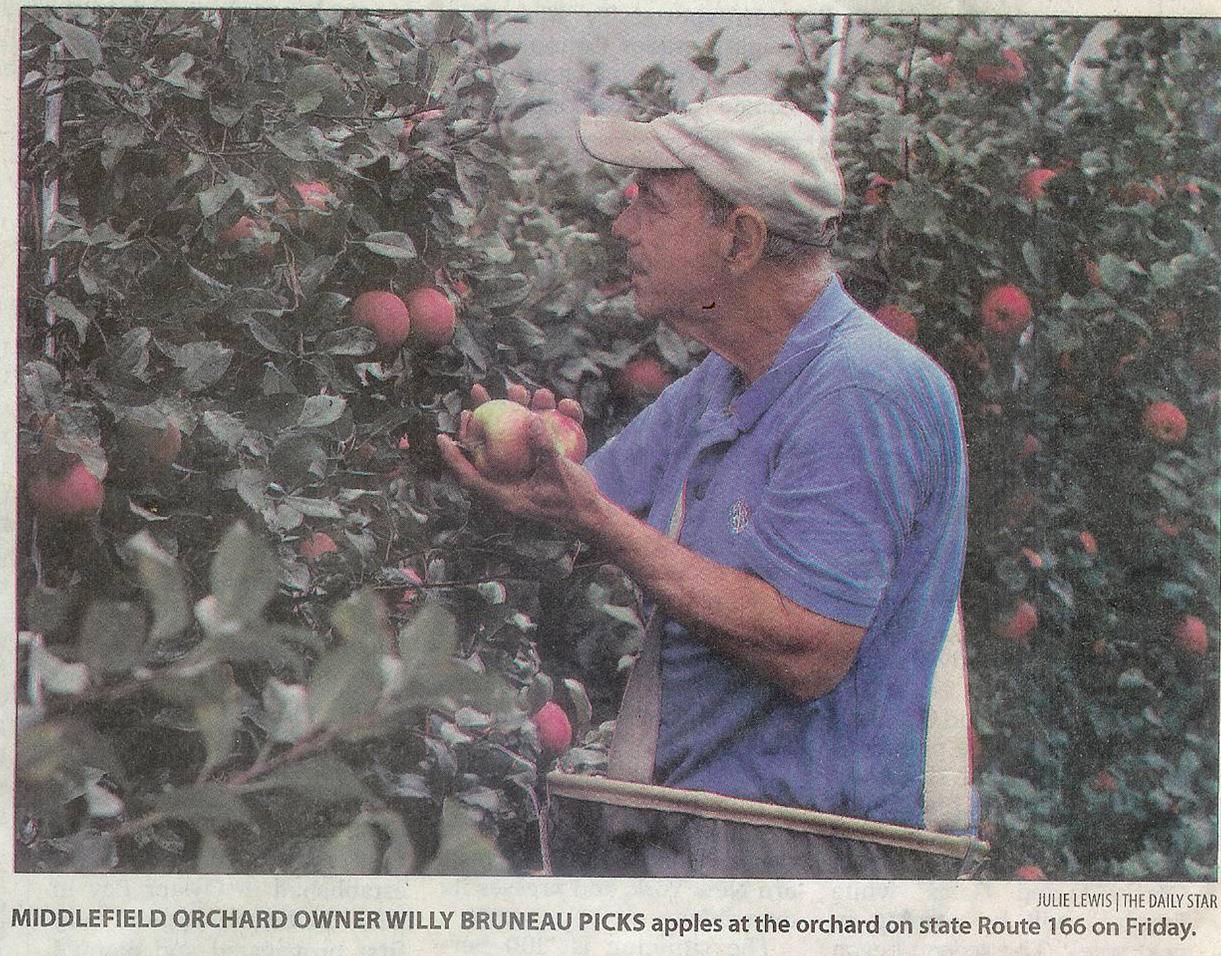 Fresh picked strawberries, raspberries and blueberries are available for your eating pleasure or for processing. Whatever your inclination may be, berries are the best. Come and enjoy nature at its best by picking your favorite fruit.
Along with fresh fruit the orchard also provides many fresh vegetables. Fresh sweet corn, tomatoes, peppers, broccoli, brussel sprouts, onions, peas, beans, and other summer and winter vegetables. The pumpkin patch hunt is a highly popular attraction during the fall harvest season.
Middlefield Orchard is a 130 acre fruit and vegetable farm that borders Cherry Valley Creek. Every year new varieties of different fruits and vegetables are planted. New buildings or additions to existing buildings are being constructed to accommodate customer demand.